Why Pay for Software You Don't Need?
Migrate Seamlessly from VMware to Red Hat with Maxta.
The "VMware tax" – the license costs for VMware vSphere software – can force IT to defer some projects or absorb the high cost and make compromises somewhere else. But it doesn't have to be that way.
Maxta frees enterprises to use Red Hat Enterprise Virtualization with the ability to move some or all virtual machines to a fully-supported, but still truly open source virtualization solution. That helps you reduce or eliminate the VMware tax by choosing the hypervisor that best fits your needs. Maxta is the only hyperconverged solution in the market that supports VMware and Red Hat Virtualization.
Seamless Migration from VMware to Red Hat
Freedom from the VMware Tax
Stop Paying for Software You Don't Need
Sometimes it makes sense to run VMware vSphere. Other times, the per socket license fees just gnaw at you because you know there's a better, less expensive answer. Maxta gives you the choice of hypervisor and hardware and makes the migration from VMware vSphere to Red Hat Enterprise Virtualization easy.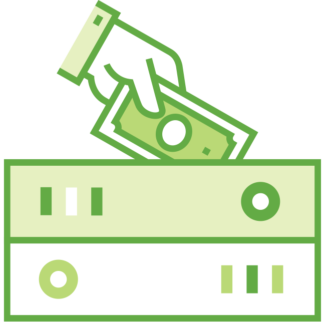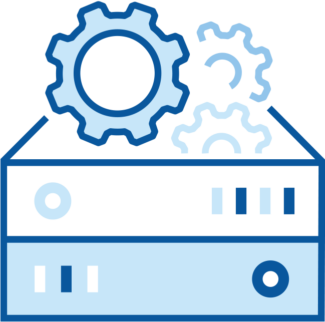 Why Choose Just One Hypervisor?
One Infrastructure, Multiple Hypervisors.
Run VMware and Red Hat side-by-side.
Choose from Maxta software you install on your own servers or buy pre-configured systems with Maxta software ready to go. Just connect to your virtualization environment – either VMware vSphere or Red Hat Enterprise Virtualization – and start deploying virtual desktops.  Since Maxta lets you control performance and availability policies per VM, there's no need to worry about tuning the environment just for VDI.
All the Advantages of an Appliance without any of the Downsides
Scale Compute and Storage Independently
Whether you're running VMware or Red Hat, you want the flexibility to grow compute and storage independently – something hyperconverged appliances can't offer.
On the surface, a turnkey hyperconverged appliance looks like a good way to go for virtualization. It's simple to rack and stack new systems as demand grows. But appliances can't scale in small increments, or scale compute and storage resources separately – the very thing you often want. There's also a "refresh tax" – whenever you refresh the hardware, you have to buy the software again.
The alternative, Maxta Hyperconverged Software, means you're never locked into a hardware or hypervisor platform. And that lets you scale compute and storage independently.
Migrate to Red Hat as a Cloud Stepping Stone
Be Prepared for the Cloud
The agility to move workloads across hypervisors now will help you on-board to the cloud later.
Red Hat Enterprise Virtualization and other variants of KVM are quickly becoming the preferred hypervisor for both public and private cloud platforms. Even though VMware vSphere can tie in to the cloud, the economics of Open Source hypervisors is much more compelling for cloud deployments. Maxta gives you the ability to migrate workloads to Red Hat, so that when the time comes, you'll have much more choice in cloud providers.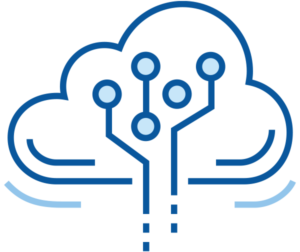 Advantages for VM Migration

Freedom from the VMware Tax
Migrate workloads to Red Hat with just a few clicks, and save on software license costs.

Be Cloud-Ready
The flexibility to run workloads on Red Hat or VMware means better options for cloud migration when the time comes.

Hardware & Virtualization Independent
Use your brand of x86 server with the flexibility to run different hardware and multiple hypervisors on a single platform.

Never Overprovision Compute or Storage
Scale compute and storage separately by adding disk, memory, or CPU to existing nodes, add new nodes as you need them.

Manage VMs, Not Storage
Improve infrastructure utilization by 40% and improve performance by 25% with VM-level policies.

No Refresh Tax
Only pay for software once with a perpetual or subscription license – not every time you refresh hardware.

No Upgrade Tax
Add capacity to a node, add a node, or add compute only nodes – without appliance or storage vendor markups.

No Vendor Lock-In
Mix and match server hardware, drives, and leading hypervisors within a single deployment, so you're never locked in.
Eliminate the hidden hyperconvergence refresh and upgrade tax, and avoid hypervisor and hardware lock-in!