DevOps needs reliable, cost-effective infrastructure it can manage on its own.
DevOps teams need agility as they cycle through projects and code reviews quickly. The underlying infrastructure has to support this breakneck pace of change, but traditional storage has trouble keeping pace. Even in heavily virtualized environments. DevOps teams end up wasting time waiting for storage to be provisioned.
Maxta Hyperconvergence Software collapses three tiers of infrastructure – compute, storage and networking – into one, giving DevOps the agile infrastructure they need. DevOps teams never need to wait for storage to be provisioned, and can easily manage the infrastructure themselves. Maxta runs on industry-standard servers, so you can use almost any server brand or even repurpose existing servers.
Deploy Infrastructure Quickly for New Project
From Zero to VMs in 15 Minutes
With Maxta Hyperconvergence Software, you can get remote and branch office infrastructure up and running quickly, without the headaches traditional storage.
Choose from Maxta software you install on your own servers or buy pre-configured systems with Maxta software ready to go. You don't need IT staff on-site. Just have the local office manager plug it in. From there, you can connect it to your virtualization environment – either VMware vSphere or Red Hat Enterprise Virtualization – and start deploying VMs.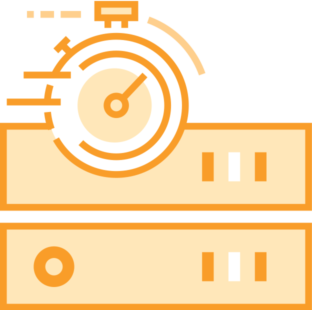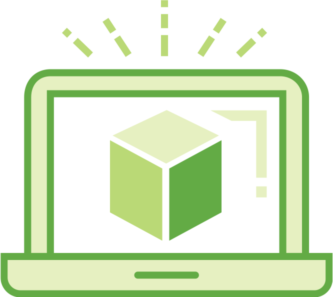 Never Wait for Storage to Be Provisioned
Focus on Software, Not Storage
Why waste your time provisioning and managing infrastructure?
Maxta is a VM-centric platform. Everything is managed at the VM level so you don't have to worry about managing infrastructure separately. With Maxta, you can optimize performance and availability on a per-application basis, run mixed workloads on the same cluster without sacrificing performance. That lets you focus on doing what DevOps does best – building great software.
Use Cost-Effective Industry Standard Servers
Choose Your Hardware and Hypervisor
DevOps teams shouldn't have to worry about proprietary storage arrays or appliances.
Maxta works with over seven major server vendors, including Cisco, Dell-EMC, HP Enterprise, Huawei, Lenovo, Quanta, Super Micro, and more. You can choose from pre-configured, pre-validated solutions with Maxta pre-installed, buy your own hardware, or even use existing server hardware. Maxta supports VMware vSphere and Red Hat Enterprise Virtualization platforms and gives you the ability migrate VMs seamlessly between them.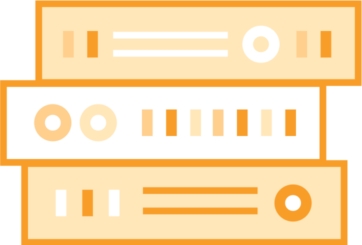 Repurpose Servers from the Last Project
…Or Use Your Own Hardware
Why wait for new hardware when it's easy to use what you have?
Sometimes, it just makes sense to use the servers that are sitting in the lab from a project that just wrapped up. With traditional storage or appliances, that hardware often goes unused. With Maxta, it's easy to redeploy existing hardware and get to work. That saves the team money and time since you don't have to wait for new servers to arrive.
Seamless Migration from VMware to Red Hat
Freedom from the VMware Tax
Why pay for software licenses you don't need?
Maxta frees DevOps to use Red Hat Enterprise Virtualization with the ability to move some or all virtual machines to a fully-supported, but still truly open source virtualization solution. That helps you reduce or eliminate the VMware tax by choosing the hypervisor that best fits your needs. Maxta is the only hyperconverged solution in the market that supports VMware and Red Hat Virtualization.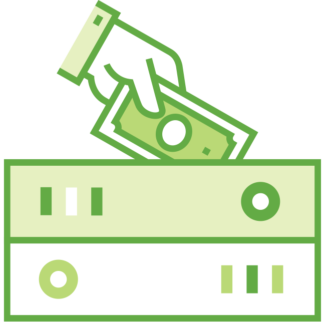 Maxta Advantages for DevOps

Deploy Project Infrastructure in Minutes
Get projects going right away with dramatically simpler infrastructure provisioning.

No Storage Degree Required
Maxta Hyperconvergence Software is designed for IT generalists, so you don't need to be a storage expert to use it.

Choose Your Hardware & Hypervisor
Use your brand of x86 server with the flexibility to run different hardware and multiple hypervisors on a single platform.

Focus on Writing Software, Not Managing Infrastructure
Never worry again about configuring, tuning and re-configuring servers, storage, and networking.

Use Your Existing Hardware
Why buy new hardware for projects if you don't have to? Use your existing servers to run hyperconvergence.

Never Overprovision Compute or Storage
Scale compute and storage separately by adding disk, memory, or CPU to existing nodes, add new nodes as you need them.

No Refresh Tax
Only pay for software once with a perpetual or subscription license – not every time you refresh hardware.

No Upgrade Tax
Add capacity to a node, add a node, or add compute only nodes – without appliance or storage vendor markups.
Eliminate the hidden hyperconvergence refresh and upgrade tax, and avoid hypervisor and hardware lock-in!