Sunnyvale, Calif — Maxta, a developer of the VM-centric storage platform MxSP™ that turns standard servers into a converged compute and storage solution for virtualized environments, has been selected as a winner of the Red Herring Top 100 award, a prestigious list honoring the year's most-promising private technology ventures from the North American business region. Red Herring announced its Top 100 award winners in recognition of the leading private companies from the Americas, celebrating these startups' innovations and technologies across their respective industries.
Tweet this: Maxta selected as Red Herring America Top 100 winner
Red Herring Top 100 America enlists outstanding entrepreneurs and promising companies. It selects 100 award winners from among the approximately 3,000 tech startups financed each year in the US and Canada. Since 1996, Red Herring has kept tabs on these up-and-comers. Red Herring editors were among the first to recognize that companies such as Facebook, Twitter, Google, Yahoo, Skype, Salesforce.com, YouTube, Marin Software, Palo Alto Networks and eBay would change the way we live and work.
"In 2014, selecting the top 100 achievers was by no means a small feat," said Alex Vieux, publisher and CEO of Red Herring. "In fact, we had the toughest time in years because so many entrepreneurs had crossed significant milestones so early. But after much thought, rigorous contemplation and discussion, we narrowed our list down from hundreds of candidates from across North America to the top 100 winners. We believe Maxta embodies the vision, drive and innovation that define a successful entrepreneurial venture. Maxta should be proud of its accomplishment, as the competition was very strong."
"We are pleased to have been recognized as one of the Top 100 companies of the year by the editorial staff of Red Herring," said Yoram Novick, Maxta founder, president and CEO.  "This award is a testament to the hard work of everyone at Maxta who have come together to ensure that our approach of thinking outside the storage box and our vision of a redefined enterprise storage space is not only met but exceeded.
Red Herring's editorial staff evaluated companies on both quantitative and qualitative criteria, such as financial performance, technological innovation and intellectual property, management quality, business model, customer footprint and market penetration. This assessment of potential is complemented by a review of the track record and standing of startups relative to their sector peers, allowing Red Herring to see past the "buzz" and make the list a valuable instrument of discovery and advocacy for the most promising new business models in North America. The complete list of the Top 100 North America can be found at: http://www.redherring.com/events/rhna/2014-red-herring-north-america-winners/
Maxta's software-defined storage platform dramatically simplifies IT and significantly reduces costs, while delivering all enterprise-class data services. The Maxta Storage Platform eliminates the need for external storage arrays and provides all the enterprise-class capabilities required by the virtual data center. It fully integrates with virtualization at all levels from UI to data management, while supporting all possible deployments of virtual data centers, including private and public clouds. Maxta customer use cases include primary storage, remote offices, disaster recovery, VDI, and development and test. Maxta enables significant capital and operational cost savings while providing the ability to scale on demand in lock-step with applications needs.
Additional information about the Red Herring Top 100 North America award is available online at http://www.redherring.com/events/top-100/.
Connect with Maxta
Follow us on Twitter
Visit us on LinkedIn and Facebook
About Maxta
Maxta is redefining enterprise storage by delivering a storage platform that is simple, agile and cost efficient for virtualized environments as well as supporting a wide spectrum of enterprise-class data services and capacity optimizations. For more information visit http://maxta.wpengine.com.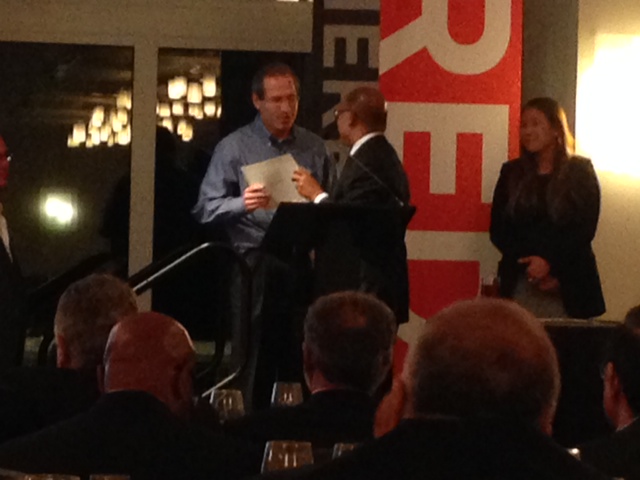 Figure 1 Maxta – Yoram Novick CEO