Maxta hyperconverged solutions enable the convergence of applications, VMware server virtualization and storage on industry-standard servers while dramatically simplifying storage management.
Our innovative, peer-to-peer architecture aggregates storage resources from multiple vSphere servers, incorporating a global namespace and delivering highly available shared storage functionality. Aggregated storage resources are presented as a single datastore to all vSphere nodes, eliminating the need for storage arrays and storage networking. Additionally, all data services are VM-centric, allowing configuration and management at the VM level.
Maxta offers the choice of deploying hyperconvergence using MxSP software-defined storage or as a MaxDeploy hyperconverged appliance.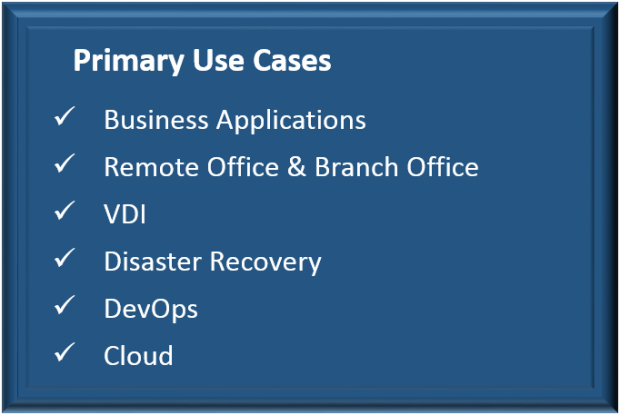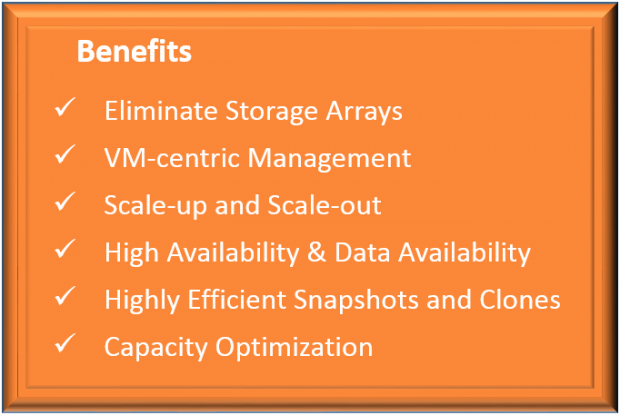 Maxta hyperconverged solutions dramatically simplify IT by eliminating the need for storage provisioning and storage management.
The Maxta datastore and all data services such as snapshots, zero-copy clones and capacity optimization features are configured and managed at VM-level granularity. This simplification eliminates the day-to-day tasks of storage management and enables administrators to focus on managing applications and VMs.
Single points of failure are eliminated by delivering best-in-class data resiliency and high availability, leveraging strong checksums and data replication for all stored data. The Maxta datastore seamlessly supports all VMware features like vMotion, Storage vMotion, HA and DRS.
Maxta hyperconverged solutions enable significant capital savings by converging compute and storage resources on standard commodity servers without compromising features, performance or scalability.
Maxta hyperconvergence provides considerable up-front savings and even greater savings on upgrades. In addition, capacity optimization technologies such as thin provisioning, in-line compression, and in-line deduplication increase storage efficiency and reduce storage expenses. By significantly simplifying IT, increasing IT efficiency, and enabling administrators to focus on managing applications and VMs, the solutions enable dramatic reduction in operating expenses.
The versatile Maxta architecture provides the ability to scale-up and scale-out capacity and performance independently on-demand without having to over-provision resources.
Both scale-up and scale-out operations result in background tasks that auto re-balance the cluster to provide optimal performance. The Maxta storage platform efficiently manages disparate systems within the cluster.